PCSX2 Best Settings For 2022 Latest Version
If your PCSX2 (PS2 Emulator) lagging or not working smoothly on your PC. So, you are in the right place.
In this blog i will show you PCSX2 1.6.0 Best Settings with 9 Screenshots.
PCSX2 1.6.0 Best Settings Screenshots: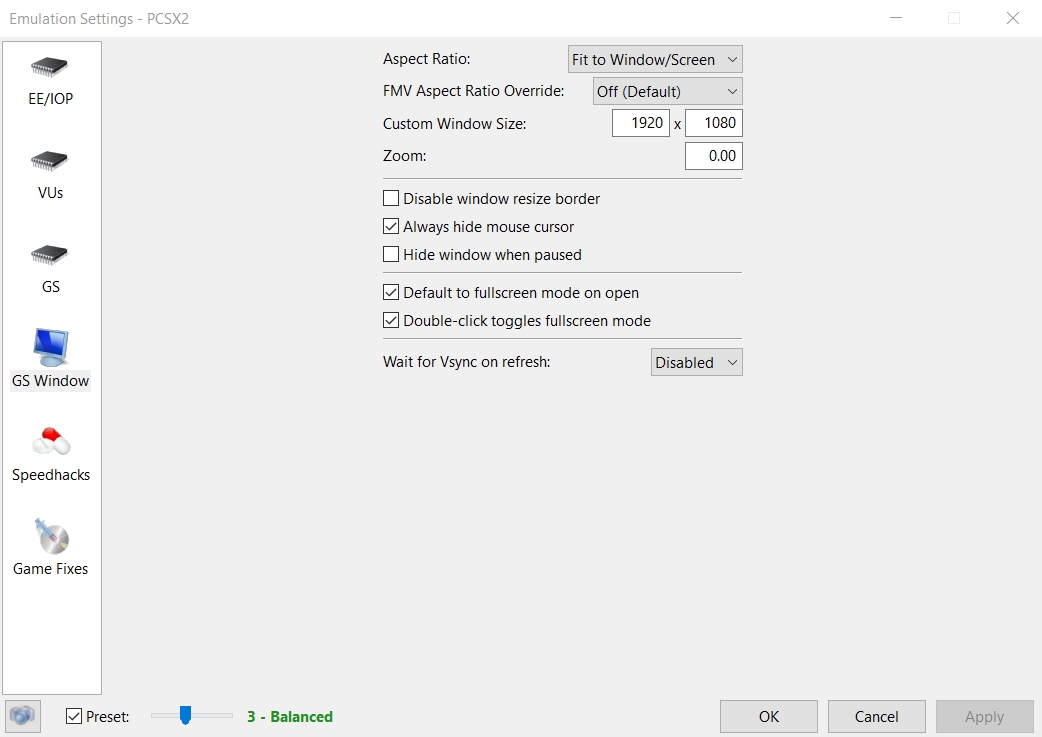 PCSX2 Best Emulation Settings
1. Use Preset Setting: 3 – Balanced
2. Aspect Ratio: Fit to Window/Screen
3. FMV Aspect Ratio Override: Off (Default)
4. Custom Window Size: Add Your PC Screen Resolution
5. Always hide mouse cursor
6. Default to fullscreen mode on open
7. Double-click toggles fullscreen mode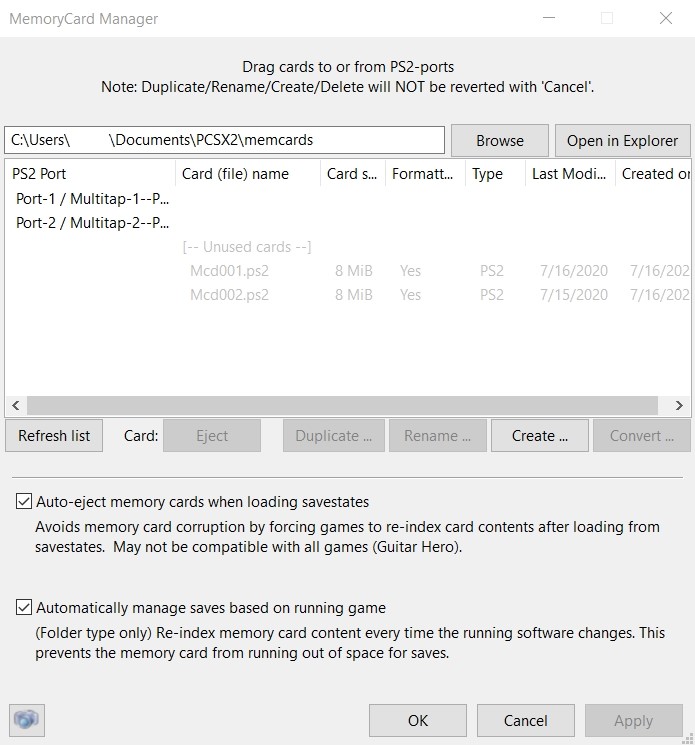 PCSX2 Best MemoryCard Manager Settings
1. Auto-eject memory card when loading savestates 
Avoids memory card corruption by forcing games to re-index card contents after loading from savestates. May not be compatible with all games (Guitar Hero)
2. Automatically manage saves based on running game
(Folder type only) Re-index memory card content every time the running software changed. This prevents the memory card from running out space for saves.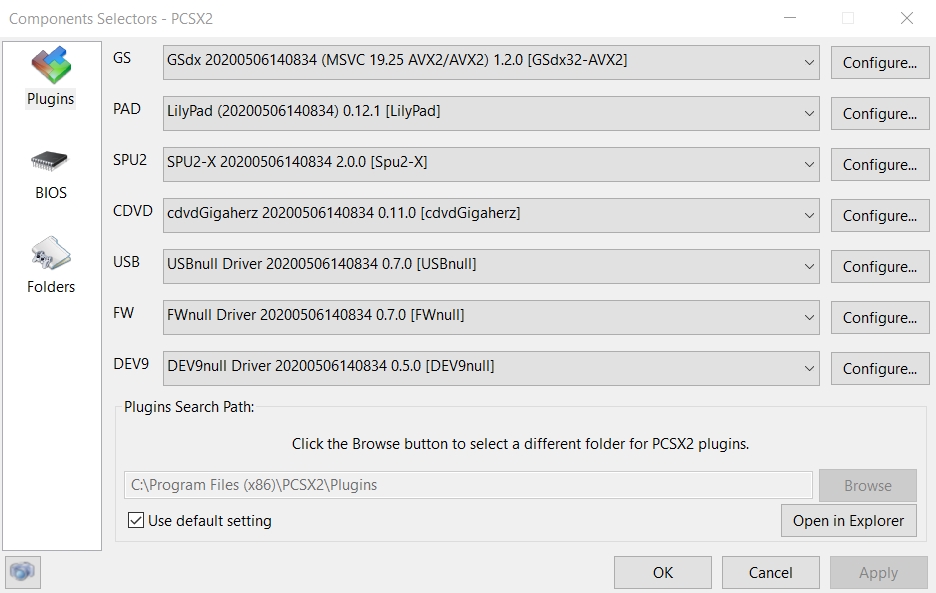 PCSX2 Best Plugins Settings
1. GS – GSdx 20200506140834 (MSVC 19.25 AVX2/AVX2) 1.2.0 [GSdx32-AVX2]
2. PAD – LilyPad (20200506140834) 0.12.1 [LilyPad]
3. SPU2 – SPU2-X 20200506140834 2.0.0 [Spu2-X]
4. CDVD – cdvdGigaherz 20200506140834 0.11.0 [cdvdGigaherz]
5. USB – USBnull Driver 20200506140834 0.7.0 [USBnull]
6. FW – FWnull Driver 20200506140834 0.7.0 [FWnull]
7. DEV9 – DEV9null Driver 20200506140834 0.5.0 [DEV9null]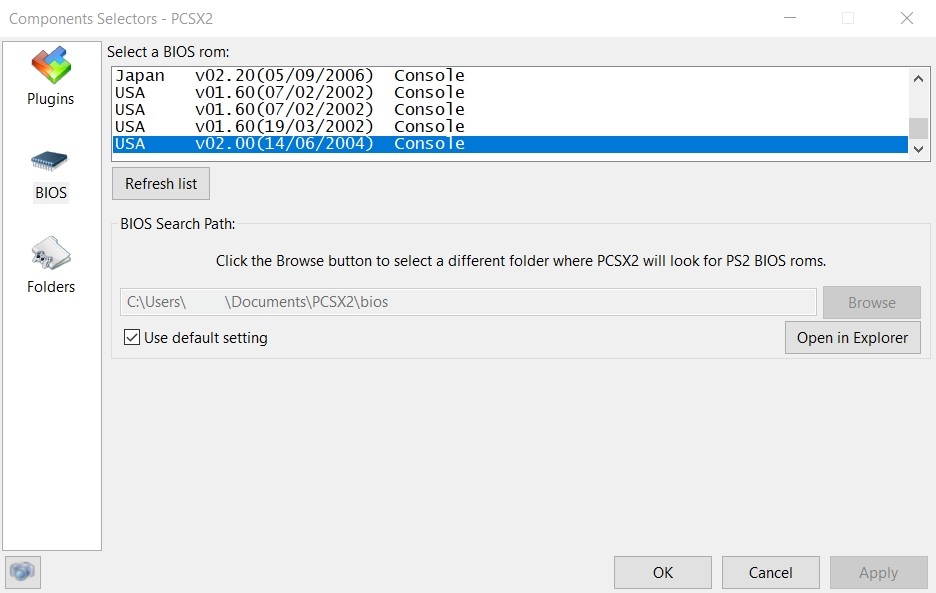 PCSX2 Best BIOS rom Settings
1. Use Latest BIOS rom (Recommended)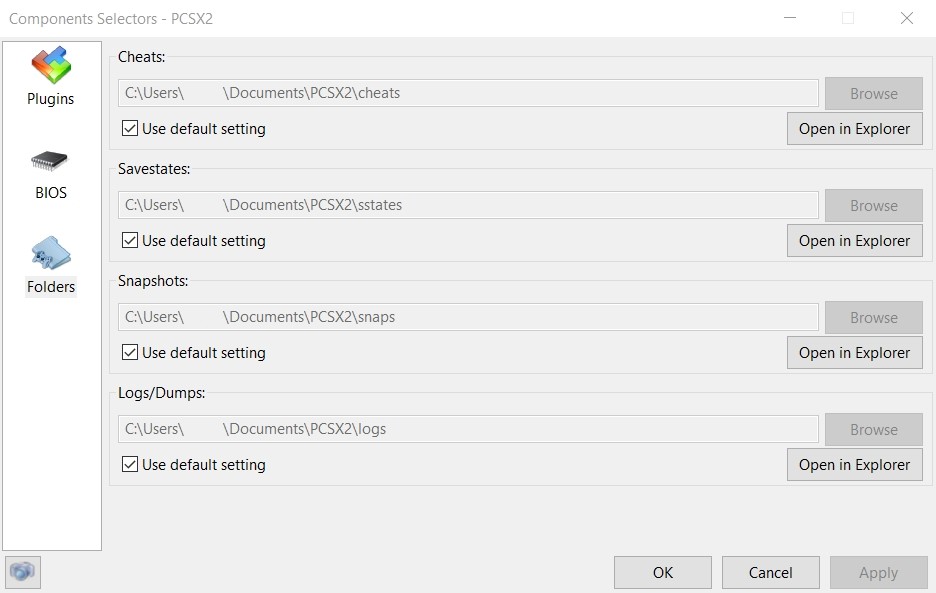 PCSX2 Best Folders Settings
1. Use Default Folders Settings (Recommended)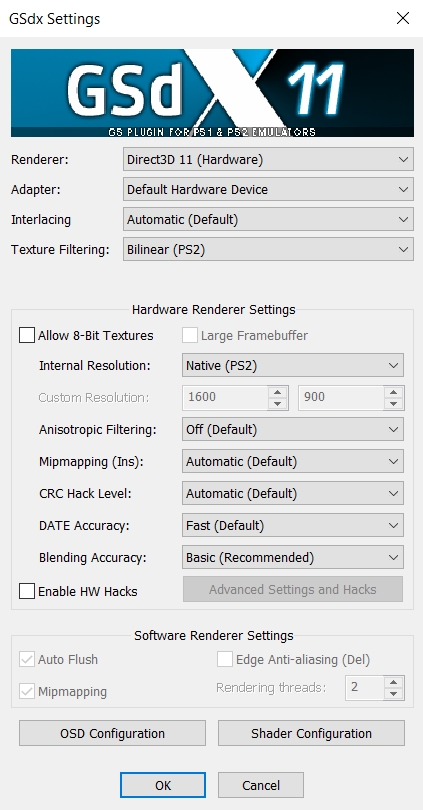 PCSX2 Best GSdx Settings
GS Plugin For PS1 & PS2 Emulators
Renderer: Direct3D 11 (Hardware)
Adapter: Default Hardware Device
Interlacing Automatic (Default)
Texture Filtering: Bilinear (PS2)
Hardware Renderer Settings
1. Internal Resolution: Native (PS2)
2. Anisotropic Filtering: Off (Default)
3. Mipmapping (Ins): Automatic (Default)
4. CRC Hack Level: Automatic (Default)
5. DATE Accuracy: Fast (Default)
6. Blending Accuracy: Basic (Recommended)
PCSX2 Best Settings For High End PC
Only You Need To Change Few Settings
1. Adapter: Your Graphic Card (If you have graphic card in your PC you can add here)
2. Internal Resolution: Your PC Resolution (You can select or you can add custom resolution for your PCSX2)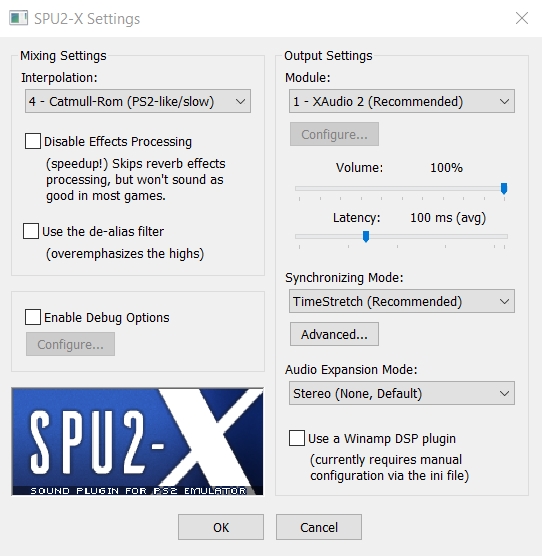 PCSX2 Best SPU2-X Settings
1. Interpolation: 4 – Catmull-Rom (PS2-like/slow)
1. Module: 1- XAudio 2 (Recommended)
Volume: 100%
Latency: 100 ms (avg)
2. Synchronizing Mode: TimeStretch (Recommended)
3. Audio Expansion Mode: Stereo (None, Default)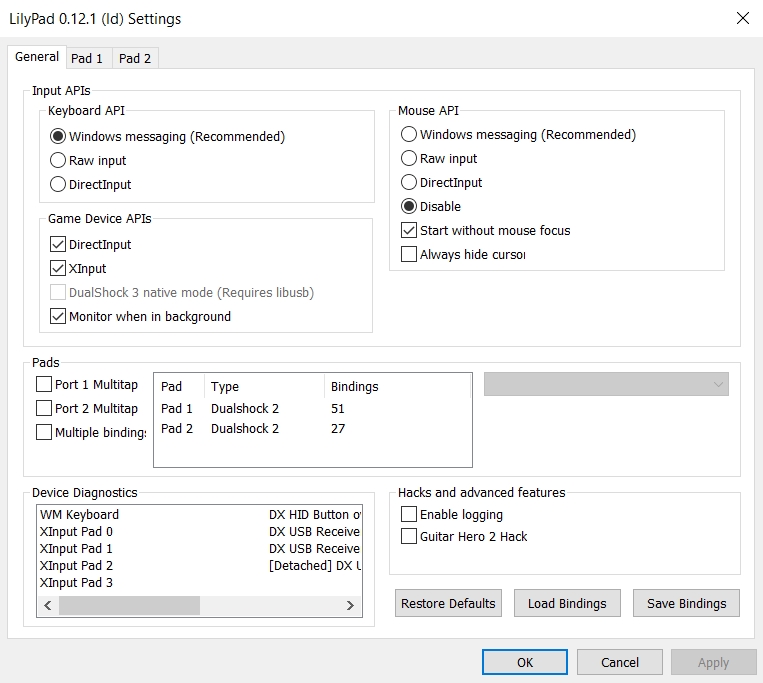 PCSX2 Best LilyPad 0.12.1 (Id) Settings
1. Keyword API – Windows messaging
1. Disable
2. Start without mouse focus
1. DirectInput
2. XInput
3. Monitor when in background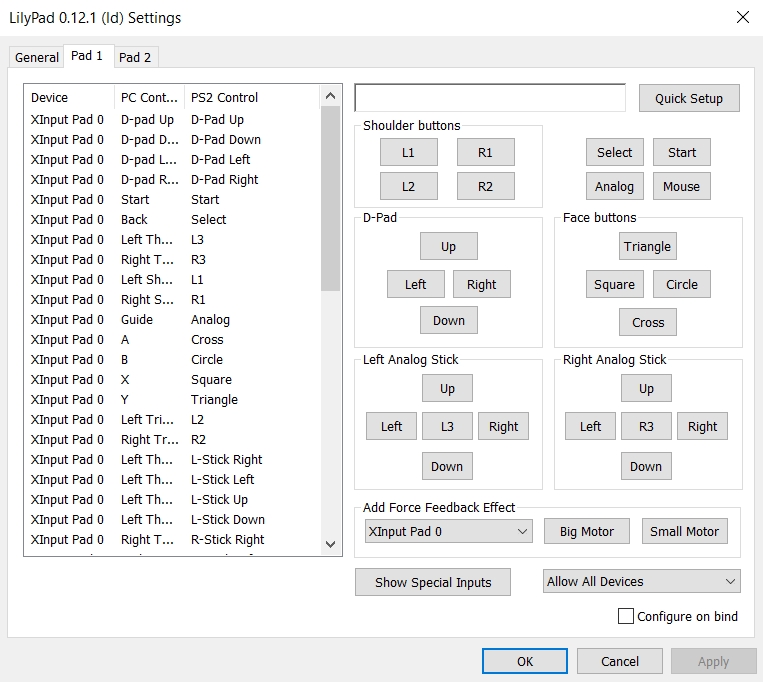 PCSX2 Best LilyPad 0.12.1 (Id) Settings – Pad 1 Settings
1. Add your Gamepad or Keyboard and Mouse In Pad 1 and Pad 2 Option