CodeBreaker v10.1 PS2 ISO Download (Updated)
Download Free Latest Version CodeBreaker PS2 ISO Download With Updated Code List 2048 Games NTSC and Pal.
About CodeBreaker:
CodeBreaker is a cheat device developed by Pelican Accessories, Currently available for PlayStation, PlayStation 2, Dreamcast, Game Boy Advance, and Nintendo DS. Along with competing product Action Replay, It is one of the few currently supported video game cheat devices.
CodeBreaker v10.1 Screenshot: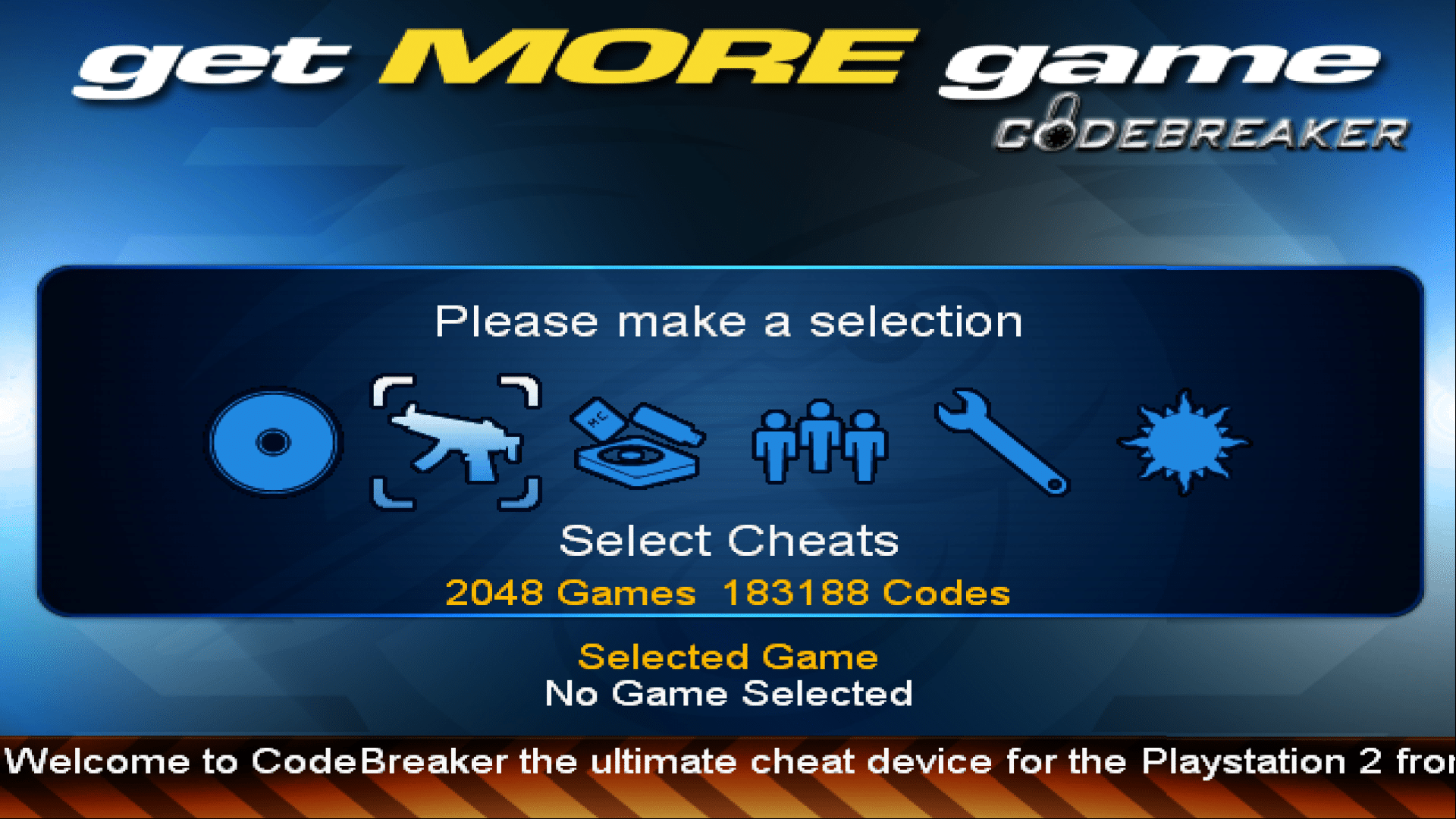 CodeBreaker v10.1 Updated Games List:
Note: Before Using Latest Version CodeBreaker You Need To Add CodeBreaker Save Game File On Your PS2 and Mcd001.ps2 On Your PCSX2.
Download CodeBreaker Updated Games List (Save File) For PlayStation 2 (PS2)
[Type of file: MAX File (.max)] [Size: 2 MB]








Download CodeBreaker Updated Games List (Mcd001.ps2) For PCSX2 (PS2 Emulator)
[Type of file: PS2 File (.ps2)] [Size: 8 MB]








Download CodeBreaker v10.1 PS2 ISO
[Type of file: WinRAR archive (.rar)] [Size: 3 MB]